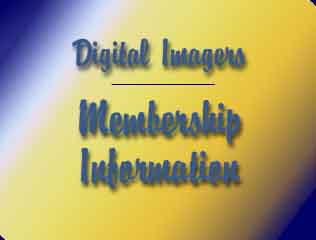 JOIN US!

The Digital Imagers Group is a mixture of artists curious about digital, beginners in photography, and professionals wishing to further their knowledge about the new artform. Guests are welcome at our monthly meetings (there is no charge.)
All levels of expertise are cordially invited to join us.
BENEFITS
Members may participate in the Members Gallery and exhibit their imaging work on the World Wide Web.

Members are eligible to apply to the Exhibitions Program allowing local showing of their work in public exhibitions.

Members may participate in the group purchase program.
Members will increase their skills and comprehension of the digital arts.
Members will benefit from the interchange of ideas and work with other members.
MEMBERSHIP APPLICATION
To apply for membership, simply attend one of our monthly meetings in Pittsburgh. In order to apply for membership: